San Francisco Seaplanes Golden Gate Tour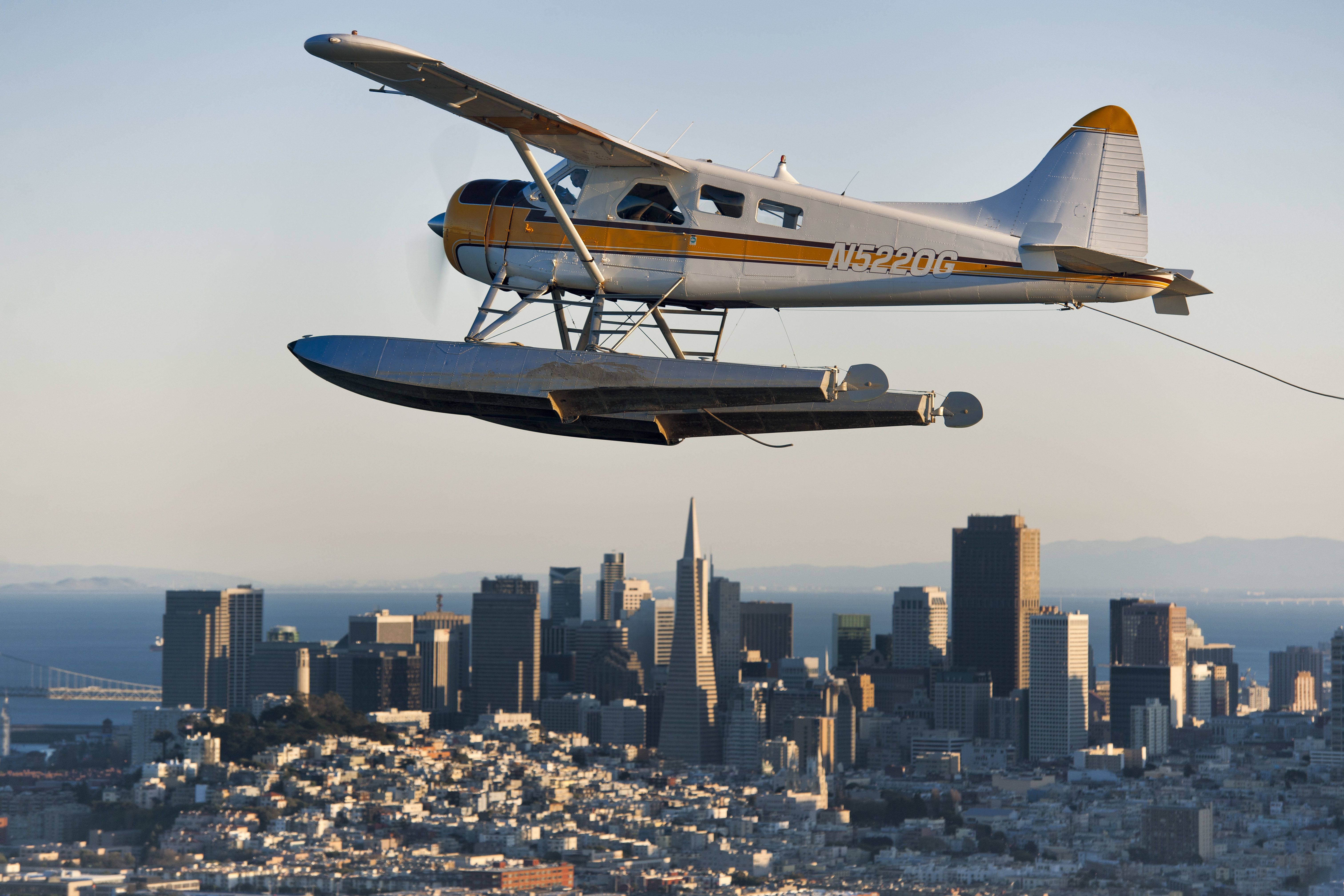 TOUR DESCRIPTION
Flight Length - 30 minutes approximately
30-minute basic flight
Start at bayside village of Sausalito
Fly across the Golden Gate Bridge
Fly along the coast: Baker Beach, Pt. Bonita Lighthouse
Other highlights include: Crissy Field, Downtown San Francisco, Oracle Park, Alcatraz, Angel Island
Shuttle from San Francisco to Sausalito
Meals and beverages
Staff gratuity
MORE INFORMATION
This fascinating 30-minute flight will take you over the splendor of the greatest city in the U.S. - San Francisco! On this flight you will take off from our seaplane base in the lovely bayside village of Sausalito just across the Golden Gate Bridge. We will fly along the coast over the Golden Gate National Reserve past Baker Beach and the Pt. Bonita Lighthouse, then left over the legendary Golden Gate Bridge herself! Then on above Crissy Field, Downtown San Francisco, Oracle Park - Home of the Major League Baseball World Champion San Francisco Giants, then on over the infamous island prison of Alcatraz. Finally, your flight will be completed with a pass by the historic Angel Island - the Immigrant Gateway to the West and a smooth landing back in Sausalito's Richardson Bay.
Aircraft depart from our Seaplane Base in Sausalito/Mill Valley. Minimum 3 passengers. Allow 1 hour.
Shuttle service is available at Pier 39 in San Francisco ($25 per person). Shuttle departures are at 9:00 am, 10:00 am, 10:45 am and 2:45 pm.
FLIGHTS MAY BE CANCELLED AND FLIGHT ROUTES ALTERED DUE TO WEATHER.
Read more helpful articles about San Francisco in our BLOG.