San Francisco Electric Bike Rental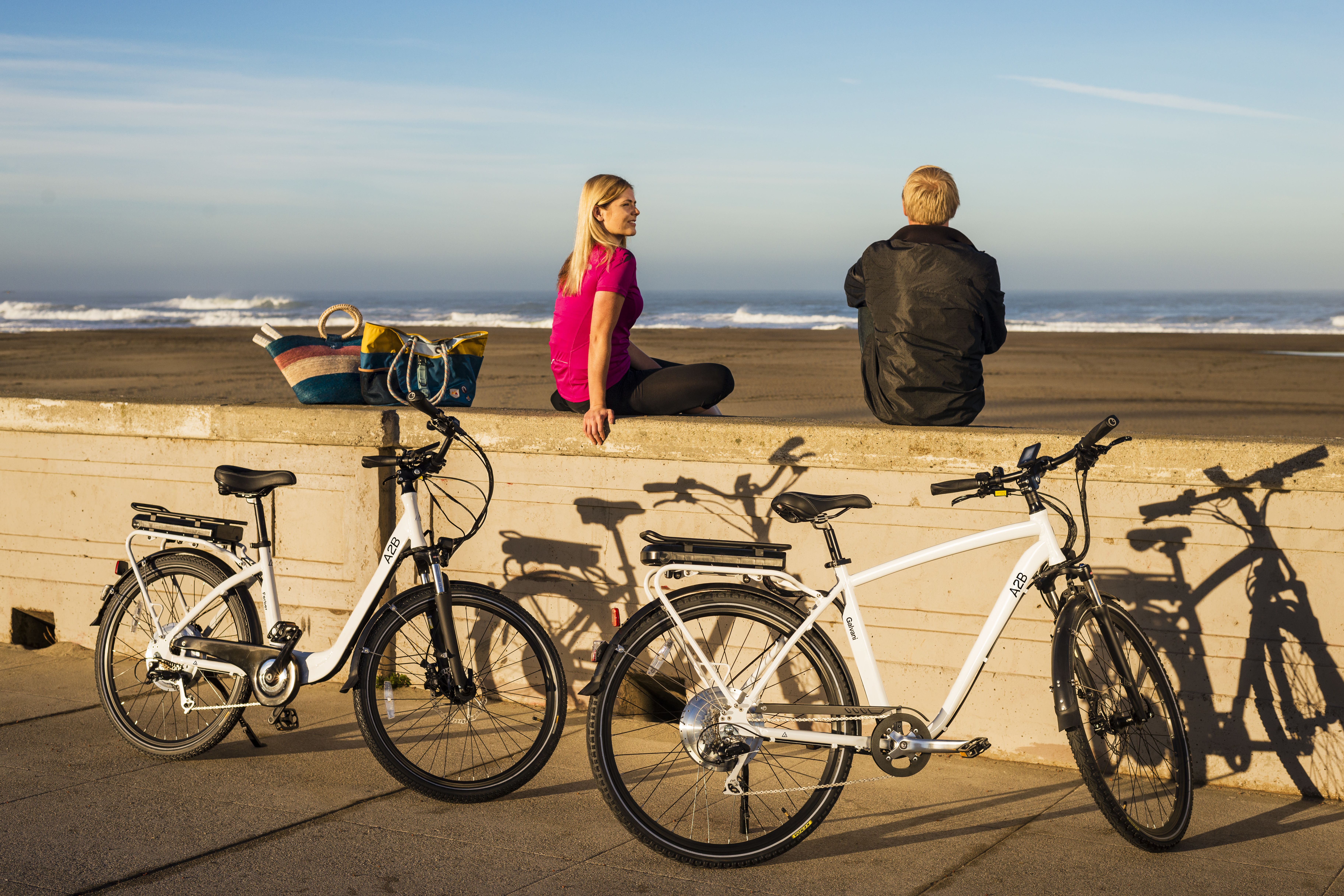 TOUR DESCRIPTION
Ride up and over hills with an electric bike on your way to San Francisco's most popular attractions. Beat the traffic on your own tour of Pier 39, Palace of Fine Arts, Presidio and cross the Golden Gate Bridge! It's the spontaneous way to explore the Mission, China Town, Castro and Haight Ashbury districts without breaking a sweat.
Bike customized to your size
24-hour rental
Safety gear
Riding maps
Riding suggestions from professional staff
Meals or beverage
MORE INFORMATION
Here's where you pick up your electric bike:
Bike Rentals Fisherman's Wharf: 501 Bay Street, San Francisco, CA 94133
Bike Rentals Golden Gate Park & Golden Gate Park Guided Tour: 622 Shrader, San Francisco, CA 94117
San Francisco is famed for its hills, so we're offering guests the opportunity to cycle up them without the effort! How? By reserving our Self-Guided Electric Bike Rental. Cruise up those treacherous hills with ease on one of our pedal assist electric bikes. With a Self-Guided Electric Bike Rental , guests will have the use of their Electric Bike for a full 24 hours, meaning you have the freedom to go anywhere in the city. Most people choose to cycle the Golden Gate Bridge and return by ferry from Sausalito (ferry fee in not included). Leaving from Fisherman's Wharf there are wide bike paths all the way up to, and across the Golden Gate Bridge. From the far side of the Golden Gate Bridge it's a fun downhill cycle to the quaint village of Sausalito, not to mention amazing views of the entire San Francisco Bay. After spending some time in this great spot, guests can then take their bikes onboard the Ferry and sail back to San Francisco.
Bike Specs: Hybrid City Bike Panasonic© Lithium Ion 26-volt, 9Ah Battery Pack. 250-watt brushless hub motor VPAC (Variable Pedal Assist Controller) with torque sensor. High mileage range with pedal assist 44-47 pounds, including battery.