Non-stop sightseeing bus tour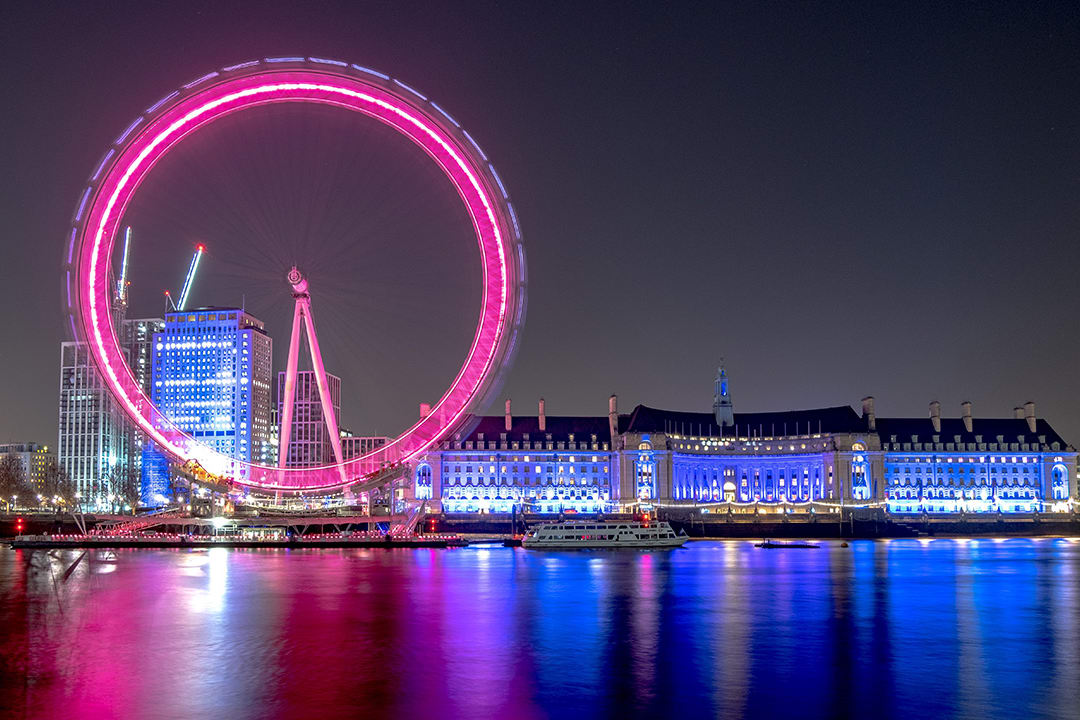 TOUR DESCRIPTION
Come experience London's magical and unique atmosphere brilliantly illuminated at night.
Discover London's top attractions under a new light
Enjoy stunning views and capture amazing shots from the open top deck
Experience the city in comfort and safety, in the open air!
Learn key facts about London through the audio guide
Important Information
info|Routes & Service
Bus Service The Tootbus London by Night Tour departs from stop Coventry Street, London W1D 7DH . We will take you past Trafalgar Square, Piccadilly Circus, Buckingham Palace, Westminster Abbey, Houses of Parliament, Big Ben, London Eye, St Paul's Cathedral, The Monument, Tower of London, Tower Bridge and The View from The Shard.
guide|Audio Guide
The audio guide commentary is available in English, French, Spanish, Italian and German on the bus devices and on the Tootbus app. We provide you with free earphones on board the bus. However, you can help us protect the planet by bringing your own!
ticket|Flexible Tickets
Your needs...our priority! You want to plan your trip but you are not sure when you will be able to travel? Your plans changed? You can now amend or cancel your ticket for free of charge 24 hours before the tour date.
MORE INFORMATION
Experience the city as the sun begins to set and watch the city burst into life at night from the open-top deck. London looks spectacular at night and we have the best seats for you to enjoy the view from above!

Hop on board our London by Night Tour, sit back, relax and enjoy the fresh air as you rediscover the city from a whole new perspective.

We've picked out the best bits of London and designed this tour so that you can see the most famous landmarks and enjoy incredible views of the city.

In just 90 minutes, London by Night will take you past some of the most iconic landmarks and attractions at their glittering best such as Trafalgar Square, Piccadilly Circus, Houses of Parliament and Big Ben, London Eye, St Paul's Cathedral, the Shard, Tower Bridge, Tower of London, Southbank and many more!

Don't miss out on the perfect way to discover or re-discover the city under a whole new light. There really is no better way to get around London and see the city's most famous landmarks in such a short space of time.