FULL DAY
Bath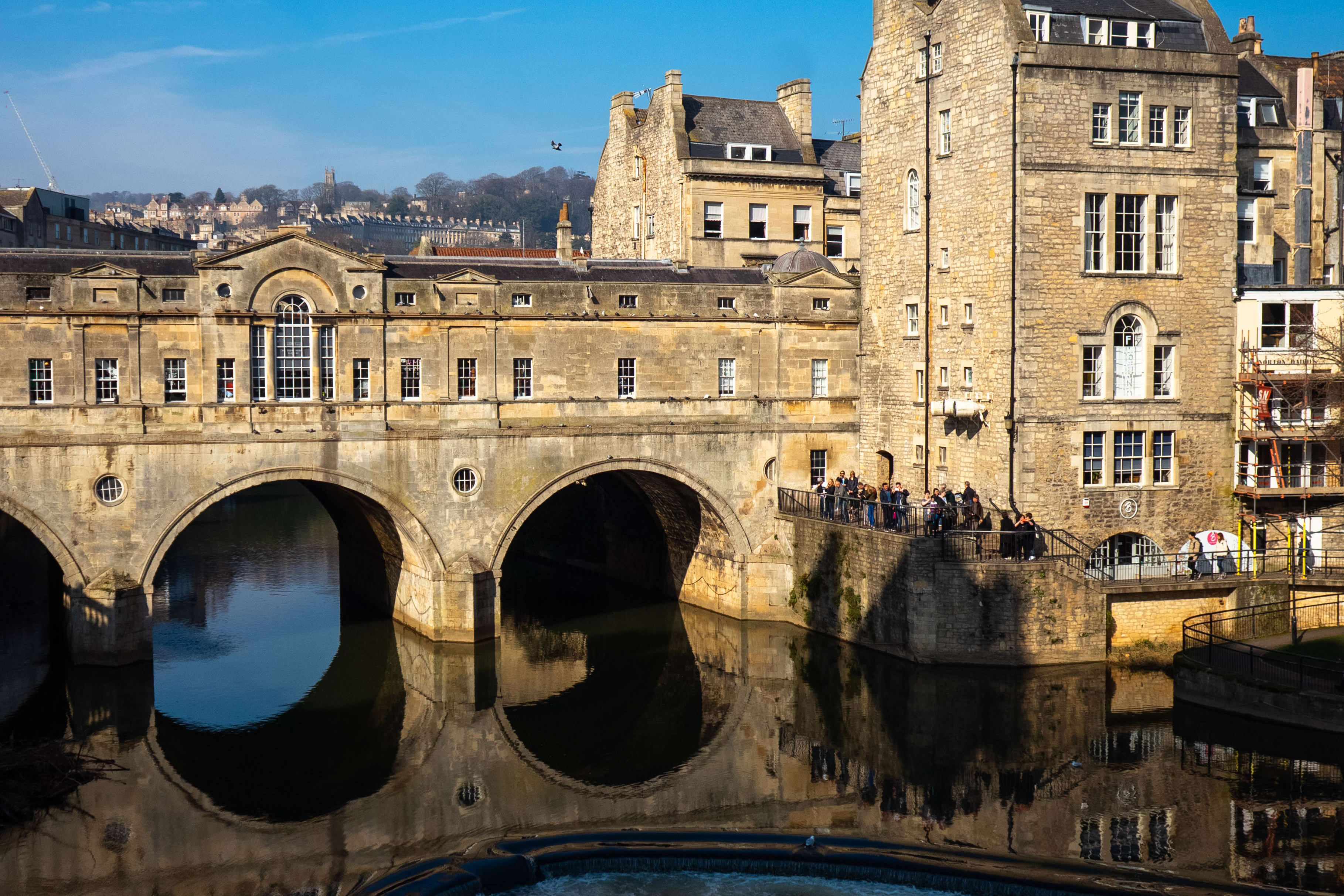 TOUR DESCRIPTION
Join us and experience the lovely Bath full of history and beauty without worrying about how to get there and back. Our guide will show you around and help you discover what you are looking for.
Driver guide
A great experience
Amazing photo opportunities
Convenient pick up and drop off location
Lunch/Food
Entrance fees
MORE INFORMATION
Full day tour including a one and a half hour walking tour
Departing Bournemouth Station, Stand K at 09:10
Leaving Bath at 17:00
Arriving back to Bournemouth at 19:00
Arriving to Bath, either jump straight off in the city or join your guide for a one and a half hour guided walk taking in all the important features that give Bath its unique character. Visit the grand vista of the Royal Crescent, the centrepiece of the UNESCO World Heritage Site of Georgian Bath. Admire the intricate façade of The Circus, the stone acorns reminding us of how the healing properties of the Spa were first discovered. See the historic Roman Baths, including the Sacred Spring, the Roman Temple and the Roman Bath House (entrance not included). Imagine yourself in the Bath that Jane Austen lived in and wrote about. Sit for a while in the Parade Gardens overlooking Pulteney Bridge, one of only two shop-lined bridges in Europe. See the visionary frontage of Bath Abbey, representing a host of angels climbing ladders between Heaven and Earth. Enjoy a break in the oldest house in Bath, Sally Lunn's Refreshment House, home to the famous Sally Lunn Bun, or for a real treat take tea in the Pump Rooms.
Entrance prices are not included. If you would like to visit any attractions in your free time in Bath, please make sure you book in advance. Due to COVID-19, most places will turn visitors away without a booking.
RELATED PRODUCTS
Only direct service
Driver guide
A great experience
Amazing photo opportunities
Convenient pick up and drop off location
Lunch/Food
Adult
£30.00
Senior
£25.00